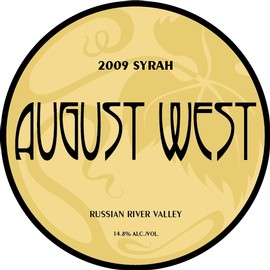 2009 Russian River Valley Syrah
2009 marks our first Russian Rivery Valley Syrah. It comes from a spectacular new vineyard called Treehouse in the hills of the western reaches of the appellation. The soils and climate are completely different than the rest of the RRV. The Syrah grows on west-facing slopes, just above the fog line, in shallow, red clay soils. Long, sunny afternoons have given us a perfectly ripe and rich Syrah.
Like we do with the Rosella's Syrah, we fermented '09 RRV Syrah using the whole cluster technique. Since the stems at Treehouse were fairly ripe, the tannins are much rounder in this wine than in the Rosella's. We do think it has the potential to age for many years, probably 10 to 15, but it's also drinking well at a young age.
Wine Specs
Appellation
Russian River Valley
---